Chef & Owner Chalisa Weippert was born and grew up in Surin a small village in Eastern Thailand not far from the Cambodian border. The oldest of six children Chalisa spent time with her siblings, parents and grandparents working on the family rice farm. Members of her family still work that family farm.
At 16, Chalisa moved to Bangkok where she took a job prepping fresh food in a Thai restaurant. Over the next 18 years she worked her way up in the restaurant as a server, dining room supervisor and Captain and finally completed her apprenticeship as a Thai Chef.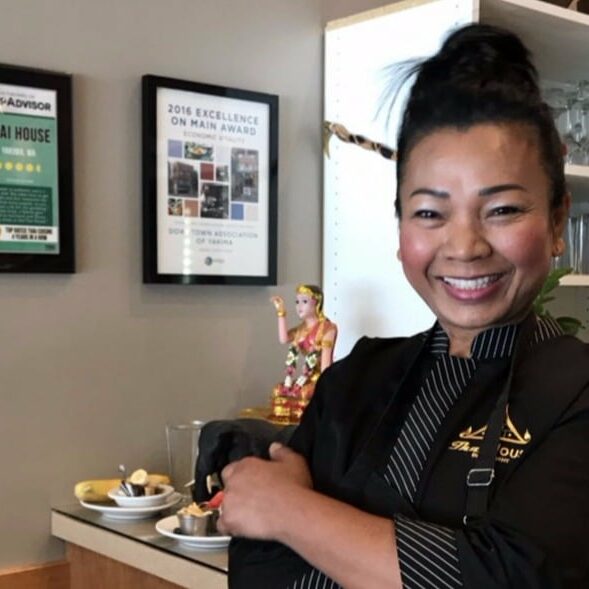 Since her years in Bangkok, Chalisa has worked for several other restaurants as a chef. First in Kosovo, Yugoslavia and then notably she owned and operated her own Thai Restaurant in Kabul, Afghanistan. Since moving to the United States in 2006, Chalisa has worked as a manager and chef in several Northwest Thai restaurants.
Chalisa's passion is cooking. She loves spending time enjoying delicious food. Chalisa's culinary accomplishments in part are due to the memories made in the kitchen and over meals shared with family and friends. She believes in preparing fresh, nutritious meals without sacrificing flavor and variety.
We sincerely with that you will enjoy Chalisa's many traditional Thai dishes as much as she loves preparing them for you.